Dr. Christian Glackin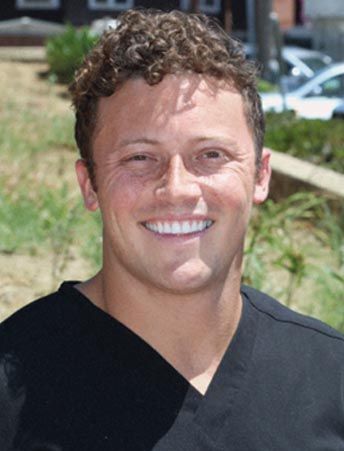 Dr. Christian Glackin, a native of Charlotte, North Carolina, graduated from Liberty University with a Bachelor of Science degree in Pre-Medical Biology. He then went on to obtain his Masters in Biomedical Sciences at Mississippi College where he gained an extensive knowledge of the medical sciences. He completed his Doctorate of Dental Surgery at the University of North Carolina – Chapel Hill, one of the highest ranked dental schools in the country. While there, he was heavily involved in community outreach, helping open and lead a free dental clinic in a low-income area, as well as traveling to central Mexico to provide dental care to children in orphanages and the foster care system.
Dr. Glackin relocated to San Diego for the honor of giving back to our nation's veterans in completing a post-graduate residency program at the VA Hospital in La Jolla, where he received advanced training in both surgical and restorative dentistry. Dr. Glackin is passionate about cultivating patient relationships and providing high-quality care in each step of someone's visit.
When not practicing dentistry, Dr. Glackin enjoys being outdoors surfing and golfing or trying new restaurants throughout San Diego with his wife Camryn.