Our Team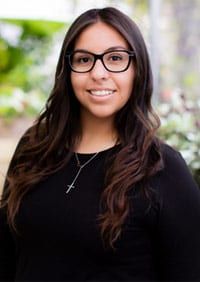 Kimberly
Kimberly loves to be surrounded by warm, sandy beaches and the sound of the ocean. In her spare time, she enjoys spending time outdoors exploring new adventures with her 6 year old son and 7 year old daughter. She considers our office her second home and gets great joy out of interacting with the team and our patients. She is here to help, motivate, encourage, and inspire!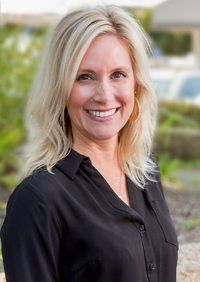 Tracy
Tracy, a San Diego native has enjoyed being an RDA since 1998 and we welcomed her to our practice in 2007. She is a dedicated, caring employee who takes the time to communicate with patients and answer any of their dental related questions. She is wonderful at scheduling patients for an appointment time and date that meets their needs. Outside of work, Tracy enjoys pilates and hiking around beautiful San Diego. She is working on becoming a pilates instructor and when she gets certified, our entire team will be there taking her classes!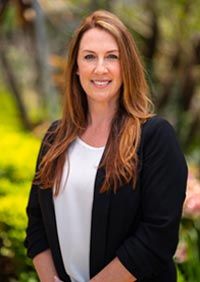 Desiree
Our enthusiastic office manager has been in the dental field for over 25 years and has been given the opportunity to work and learn in various areas of dentistry. She enjoys helping patients through their dental journey and cherishes her patient relationships. Outside of work, she values spending time with her family, arts and crafts, and running around with her dogs.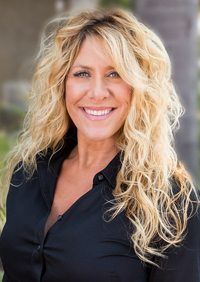 Mari B
Mari, a San Diego native, began her dental career in 1997 in Boston, Massachusetts. She relocated to San Diego in 2005, and joined our team shortly thereafter. In her spare time Mari and her family enjoy being outdoors and attending sporting events.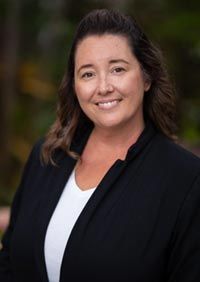 Tasha
Tasha has worked in the dental field for many years. She first started as a dental assistant and then moved into a front office role. When she is not at the office, she spends her time with her family and pets. She enjoys going to Disneyland, Six Flags, and Sea World.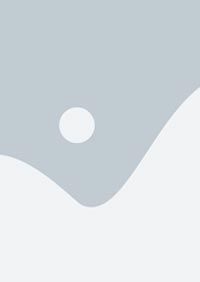 Ashley
Ashley began her dental studies in Mexico before moving to San Diego. She is also our team esthetician! She enjoys working on renovating her house and spending time with her loved ones.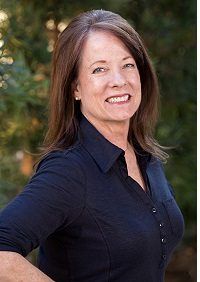 Kathy
Kathy is a San Diego native raised in beautiful Point Loma. She has been with our practice for almost two decades and is the voice you hear when you call and the beautiful smile at the front that greets you. Kathy is an expert in patient communication. She is committed to working with our patients and their schedules to provide them appointments at their convenience and will always find time for emergencies. In her free time, Kathy loves spending time with her family, running with her dogs, and oil painting.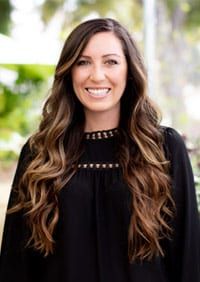 Kellie
Kellie was born and raised in San Diego, and attended college at UC Berkeley. She has a passion for patient care and provides a unique, tailored approach to oral wellness and beautiful smiles. She is dedicated to the overall patient experience making sure everyone feels comfortable and at home in our office. Outside of the office Kellie can be found hiking mountains with her dog, traveling the world with her husband, loving on her family, and counting her blessings from her farmhouse in Ramona!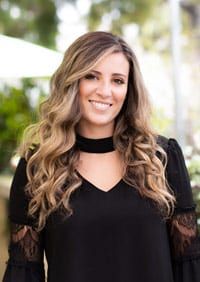 Denise
Denise, a San Diego native, attended San Joaquin Valley College for dental hygiene school. Her hope is to bring laughter and fun to each appointment while providing the highest level of care to her patients. She is grateful to work with an amazing team that includes her older sister, Kellie. She spends her time out of the office enjoying a simple, small-town life in Ramona with the occasional mandatory trips to the coast with her family.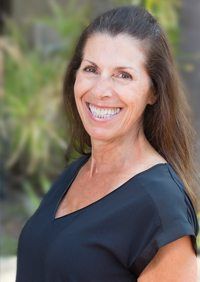 Karen
Karen grew up in a suburb just north of New York City. She attended the University of Bridgeport in Connecticut. Karen has been a loyal member of our team since 1999. It's been a perfect fit! She says and she believes overall health begins with a healthy mouth. Karen is now a Certified Nutritional Consultant and in the process of obtaining her Personal Trainer Certification. She enjoys being outdoors and is a big animal lover. Aside from that, her son Stephen is her greatest accomplishment.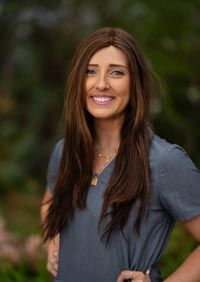 Taylor
Meet Taylor, your trusted dental hygiene professional, bringing a warm blend of expertise, passion, and dedication to our practice. She was born and raised in Humboldt County and received her Dental Hygiene degree from Carrington College in Sacramento. In her free time, she enjoys traveling, skiing, and spending time at the lake with her family. Whether you're in for a routine cleaning or a more detailed procedure, Taylor looks forward to meeting you and helping you maintain a beautiful, healthy smile.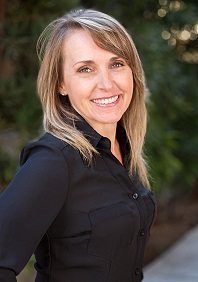 Lisa
Lisa joined our practice in 2012 and has been a leader ever sense. She enjoys being a part of such an energetic team and working with state of the art technology. Patient care and comfort are her top priorities and she consistently lives up to that standard. Lisa is married and has one son at San Diego State, three beautiful stepdaughters, and one cute granddaughter! Lisa is involved with volunteering in the Eastlake Community. She is a phenomenal baker and our team sure appreciates it when she brings in her delicious baked goods!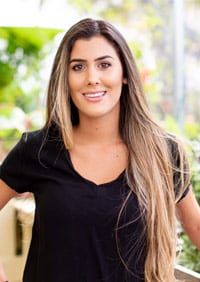 Christine
Christine is a San Diego native and grew up in the east county area. We were fortunate enough to have her as an intern during dental assisting school. We immediately saw her talents and offered her a full time position upon graduation. We call her "Tigger" because she brings so much positive, fun energy to our practice and is always smiling! She is a dog lover with three dauchshunds. On the weekends, you may find her at the Colorado River in the summer and snowboarding in Big Bear in the winter!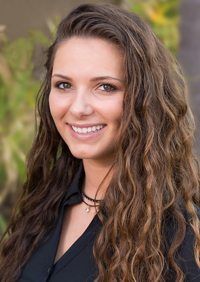 Gianna
Gianna, a native San Diegan was encouraged to go to dental assisting school right after she graduated from high school. She made the right decision and is a valued member of our team. Gianna is proud to be part of such a successful practice with loyal patients and a team the feels like family to her. She takes pride in her work and appreciates that everyone always puts the patients needs first to achieve optimal oral health. Outside of dentistry, Gianna enjoys quality time with her son and her family and friends.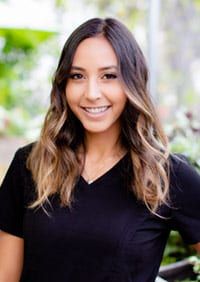 Leiloa
Leiloa is a valuable member of our dental assistant team. Making her way to San Diego by way of North Carolina, she loves working in the office on cosmetic cases and enjoys seeing the final results and how they change people's lives. During her free time, you'll see her snorkeling near La Jolla Cove, climbing at Mesa Rim, or biking along the Pacific Beach boardwalk. She is always looking forward to the next adventure, and hopes one day she can adopt a puppy to accompany her during her travels.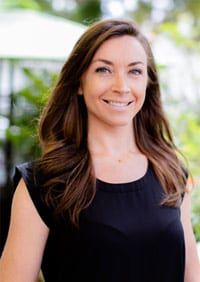 Emma
Emma is a Minnesota native who decided that a surfboard was better than a snow shovel ten years ago when she and her husband moved to San Diego by way of Vancouver, British Columbia. She has always had a passion for helping and healing others as evidenced by attending St. Cloud State University where she majored in psychology, and made the transition to dentistry through the PIMA Medical Institute. In her spare time Emma enjoys spending time outdoors gardening with her son, making organic soap and camping throughout the country in a teardrop camper.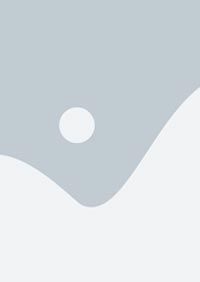 Breanna
Breanna is a San Diego native who loves making personal connections with patients and helping them to acquire their perfect smile. Outside of dentistry, she loves spending quality time with her family and her dogs. She also loves the outdoors, whether it is snowboarding in Mammoth, camping during summer or traveling.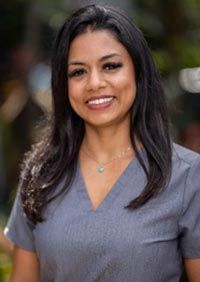 Brandi
Brandi has many years of experience as a dental assistant and always brings a smile and a work ethic to the team. In her spare time, she enjoys working out, yoga, exploring new areas of town, and time with family and friends.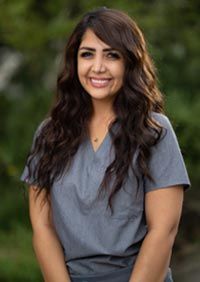 Mariana
Mariana is a car enthusiast with a passion for dentistry. Her Middle Eastern background allows her to communicate in several languages to benefit our non-English speaking patients.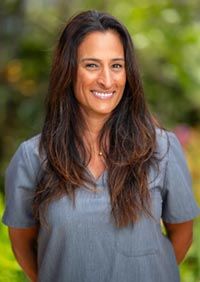 Jackie
Jackie is a dental assistant with more than 29 years of experience. She received her assisting certification from Bryman College and acquired her RDA license shortly after. She enjoys getting to know patients, and being a part of a team that strives to deliver the best dental care possible.