Dr. Joseph D'Angelo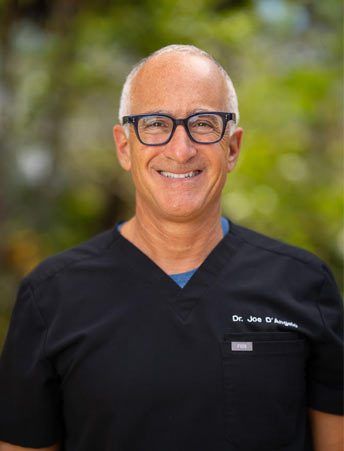 Doctor D'Angelo, graduating with high honors, received his Bachelor of Science degree from the State University of New York at Stony Brook in 1982. He was awarded membership in the Phi Beta Kappa National Honor Society. Dr. D'Angelo received his dental degree from the University of North Carolina in 1986. The dental school at North Carolina has consistently been
ranked as one of the top dental schools in the country.
After relocating to La Jolla, Dr. D'Angelo established his practice in 1990. The practice grew rapidly, becoming both successful and well respected in the community. Dr. D'Angelo's unrelenting commitment to his patients, compassion for his fellow man, and a never ending endeavor toward excellence and integrity, have contributed to his success.
Dr. D'Angelo is a member of several professional organizations and is involved with various study clubs. He frequently attends continuing education courses focusing primarily on cosmetic and implant dentistry and is a graduate of the MISCH International Implant Institute.
Affiliations:
California Dental Association
American Dental Association
Academy of General Dentistry
San Diego County Dental Society
American Academy of Osseointegration
American Association of Cosmetic Dentistry
International Congress of Oral Implantologists