Invisalign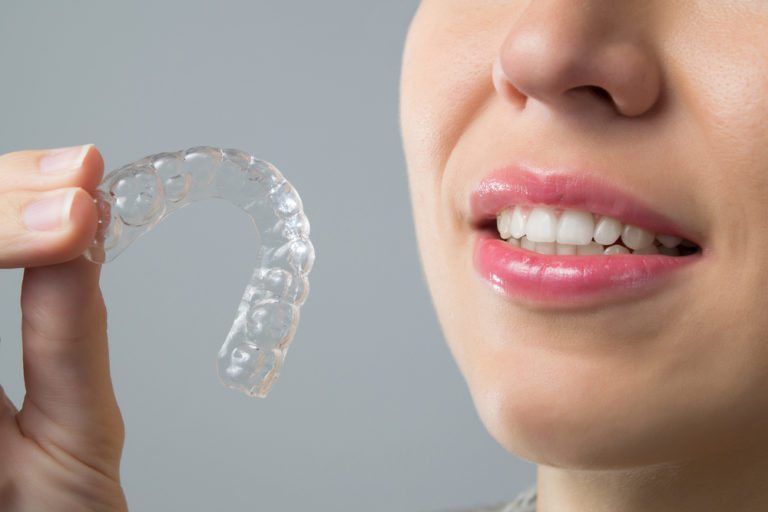 Adults and teens who want to resolve crowding and close unwanted spaces between teeth and who have fully erupted adult teeth are great candidates for Invisalign® treatment. Treatment without braces!
Invisalign patented proprietary system uses cutting-edge manufacturing technology and 3D modeling software and is a clear solution for straightening teeth. Invisalign can be used to treat a wide variety of orthodontic issues:
Crowded teeth
Uneven Spacing
Overbite
Underbite
Deep bite
Open bite
Invisalign, invisible braces, designed with leading orthodontists, has been used by over 1,000,000 patients worldwide and is FDA cleared. Nine out of ten Invisalign patients would recommend Invisalign to friends and family and it has a 96% patient satisfaction rate.
A large number of patients choose the clear and removable orthodontic solution of Invisalign rather than traditional brackets and wires.
Nothing like Invisalign
When you consider options for a smile makeover, Invisalign's advantages become apparent and give you a reason to smile.
Dr. Olson and Dr. D' Angelo, your La Jolla Invisalign specialists, can work with you to compare other teeth straightening options to Invisalign: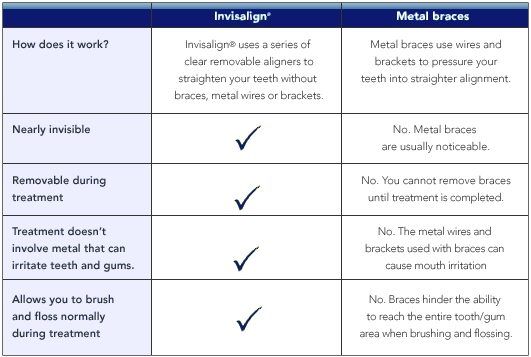 Advantages Over Braces
T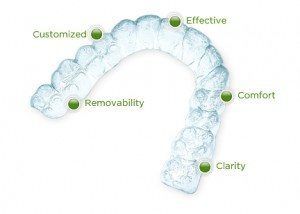 he main disadvantage of metal braces is their awkward appearance.
People wearing metal braces are often reluctant to smile openly and teens may be especially sensitive to this problem.
For this reason, many people – especially teenagers are not so open to the idea of getting braces. Not only are Invisalign braces nearly invisible, they are not braces, not permanent and they can be removed.
Metal braces, brackets and wires are difficult to clean. Braces definitely cannot be removed and often are problematic with loose or broken braces and wires.
The no-brace, Invisalign trays are more easily cleaned. They can be removed and thoroughly and completely scrubbed. With the ease of dental hygiene, bacterial infections occurrences are low.
Metal braces are difficult to clean. Food particles, often stuck in braces, are breeding grounds for pathogens.
Invisalign Case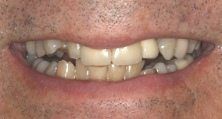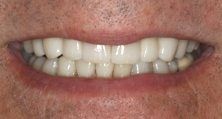 This patient had problems with old crowns, crowded teeth and discoloration. Invisalign was part of his solution – straightening his teeth. Then veneers and crowns were placed on upper teeth.