Gum Recontouring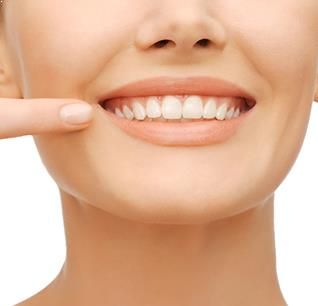 Your La Jolla Dentist Provides
Porcelain (EmpressTM) Inlays, Onlays and Crowns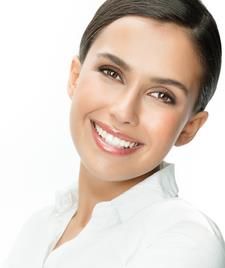 If teeth are extremely structurally compromised by fractures, old restorations or decay, composite fillings, tooth-colored fillings, may not be the best solution.
Under these conditions, the La Jolla Dentist, Dr. D'Angelo, recommends the use of advanced porcelain restorations rather than a filling. Similar to white fillings, porcelain restorations are strongly and tightly bonded to the surface of a tooth. The restorations are beautiful and natural in appearance. Because of their surface characteristics and strength, porcelain is ideally suited for larger restorations.
A more conservative approach to restoration of teeth than full crowns, inlays and onlays can be used in repairing moderate tooth decay or cracked teeth when the damage does not warrant a dental crown.
The term 'inlays' refers to procedures in which bonded material is limited to the center of the tooth, while 'onlays' are performed when the bonded material extends further – to one or more cusp of the tooth.
Unlike metal fillings, inlays and onlays do not expand and contract due to temperature and they have the white tooth color that makes them appear natural.
Cosmetic Gum Recontouring
For patients who have cosmetic imperfections involving the gums, La Jolla cosmetic dentist, Dr. D'Angelo recommends and performs gum recontouring to create a more natural and facially flattering smile line.
By recontouring the gums, the dentist, Dr. D'Angelo is able to correct a smile that displays both uneven gums and too much gum.
This procedure is often used in conjunction with dental veneers or crowns, but, in many cases, can be performed alone with outstanding results.
Straightening uneven gums or gum recontouring can have dramatic cosmetic effects …

Dental Implants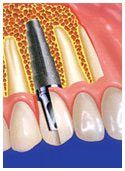 Not only can missing or badly damaged teeth have a dramatic and negative effect on an individual's smile, they can also interfere with normal functions such as talking and chewing as well as jaw alignment. The only solution to these problems in the past was to replace severely damaged or missing teeth with a removable partial denture or a bridge. However, one of the main disadvantages of using partial dentures or bridges is the resulting lack of tooth root and the resorption or collapse of bone. The missing bone in the structure of the face most often leads to loss of facial structure integrity and characteristics that age the facial appearance
Your La Jolla Dentist, Dr. D'Angelo, can use dental implants, which arrest the bone resorption that commonly occurs when a tooth is missing. The dental implant is then used as the 'anchor' for a beautiful new tooth. Dental implants, virtually indistinguishable from natural teeth may be the best cosmetic and functional solution used in restoring missing teeth.
Cosmetic Dental Surgery
Am I a candidate for cosmetic dental surgery?
After a thorough examination and consultation in La Jolla, Dr. D'Angelo can help you determine if you are a candidate for cosmetic dental surgery.